What Insurance Consumers in Montana Can Expect Following an Automobile Accident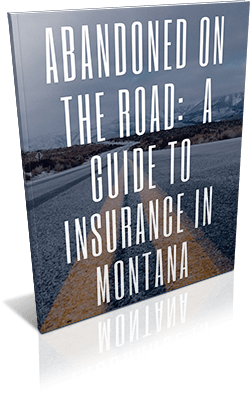 Listen to the audiobook version of Abandoned on the Road.
You have done absolutely nothing wrong. You have paid your insurance premium like clockwork. Now that you have been injured in an automobile collision, your insurance carrier has left you, Abandoned on the Road.
Abandoned on the Road was written to answer many of the common questions I have answered for clients in Bozeman, Montana over the past twenty years. From background information about insurance carriers to helping you understand that your insurance premiums cannot go up if you make a claim on your medical pay insurance, this guide was written to help you better understand what you are up against in dealing with your Montana automobile insurance claim. Although this book would retail for $20, I am making it available to you for free.
Abandoned on the Road covers:
The top ten things insurance companies do not want you to know;
How to get through the insurance gauntlet with going into bankruptcy;
How to maximize your insurance claim;
What an insurance carrier must do BEFORE they offer to settle;
What you should look for when hiring an attorney.
The out of state insurance adjuster is hoping you are just a country bumpkin from Montana. An informed Montanan is that adjuster's worst enemy. Download your copy of Abandoned on the Road or contact Foust Law Office at 406-587-3720 or by e-mail and we will send you your free copy. Let us help you show that insurance adjuster who is boss.
Fill Out This Form to Get Your Free Copy